The Benefits of Financing and Leasing Your Ford Vehicle in Batesville, MS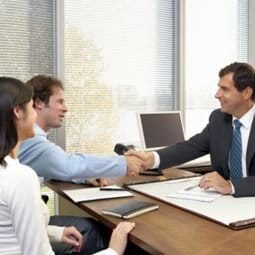 When it comes to buying a new or used Ford vehicle, there are a few different options our Ford finance center has available: purchasing outright, leasing, or financing. You can even get pre-approved online by completing an auto financing application from the privacy of your home. Each option has its own set of benefits, so it's important to understand what each one entails before deciding.
Our finance center at Hallmark Ford is here to help make the process easier for you. We'll outline the benefits of financing and leasing below, so you can make an informed decision about which option is best for you at Charleston.
Benefits of auto financing:
Build equity: When you finance a Ford vehicle, you slowly build equity in it as you make payments. Once the loan is paid off, the car is yours free and clear.
Flexible terms: Loan terms for financing can vary from 24 to 84 months, so you have some flexibility when choosing a monthly payment that fits your budget at Senatobia.
Lower interest rates: Interest rates on loans are often lower than on leases, so you may pay less in the long run if you finance your vehicle.
Benefits of leasing:
Lower monthly payments: Lease payments are typically lower than loan payments because you're only paying for the value of the Ford vehicle during the lease term.
Flexible terms: Lease terms can vary from 24 to 60 months, so you have flexibility when choosing a payment plan that fits your needs.
No long-term commitment: One of the biggest advantages of leasing is that there's no long-term commitment. Once your lease is up, you can upgrade to the newest Ford model available.
If you're still not sure which option is right for you, our team at Hallmark Ford near Oxford, MS will be more than happy to answer any questions you have. We'll work with you to find a financing or leasing solution that fits your needs and budget.